The media wing of ISO Certified Vritti Solutions, Mindwave Media is a young and dynamic Digital Marketing, Brand Consultants, Urban & Rural Activation, Outdoor Advertising, CSR Consultants, Events & Social Media Campaign agency run by a team of more than 100 creative and experienced butterflies. We are an integrated, 360 degree Media & Marketing firm that aim to take your brand to the untapped rural regions of India. Mindwave Media is believed to be a one stop solution for establishing your online and offline presence in the global market. We are here to offer unique and transformative Media & Marketing solutions in the competitive digital world.
We understand Business Verticals like no one does!
Manufacturing, Automobile, FMCG, Agriculture, Consumer Durable, Retail, Textile, Logistics, Real estate and Infrastructure, Education, Healthcare, Banking, Insurance, Mobile and Telecom, Entertainment
Our services is our soul.
Always remember that your website and the app do all the speaking. Our in-house team is skilled in various development services which includes static, dynamic, responsive and e-commerce website design, content management systems, UI & UX design, PHP web development, WordPress, Magento and Shopify and Android App design.
Mindwave Media is recognized as one of the best Graphic Design Companies in India because we take creativity as our passion and not as our 9 to 5 job. Like any other Graphic Design Company in India, we design marketing collaterals including brochures, leaflets, annual reports, posters, banners, standees, emailers, newsletters, screensavers, wallpapers and GIF that are your biggest advertising assets.
Our industry experts cook up the best digital marketing recipe for your brand. We use the best platform and suitable strategies to churn out the targeted results in a given timeline. Our only focus is to make the clients happy and satisfied with our wide range of Digital Marketing offering
We do Social Media Marketing for our clients to translate your online content into leads, sales, repeat customers and long-term profits. We work on all platforms- Twitter, Facebook, Instagram, Snapchat, Pinterest etc.
Mindwave Media provides 2 major functionalities in Branding Services- Rural Activation and BTL Marketing for startups, international brands, retailers and corporates. Rural Activation and BTL Marketing can be done in semi-rural and rural regions of India.
Mindwave Media has an analytical mind to understand the struggle of online marketing in today's competitive world. We convert your marketing requirement into attainable media objectives. Our Media Planning & Buying strategies are developed by experts.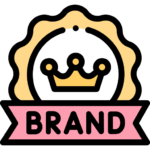 We help you to bring life to your brand with our brand activation services including innovative displays, bespoke kiosks, unique booths, eye-catching signage posts and immersive experiences. Clubbing technology with experiential marketing, we help customers to develop a better bond with your brand.
Outdoor Advertising has always been our specialty. Clubbing innovation and technology has brought Mindwave Media in the list of top Outdoor Advertising Agencies in India. We advertise on Billboards, Kiosks, Hoardings, Signages etc.
International Association
We have taken our Digital Marketing services to the next level. US is our core focus area. We have made our mark by being sub-contractors, representatives, manpower providers and project partners in the continents of US, Europe, Australia, Africa and Asia.
Dabur Rhuematil JEE Campaign
Majboot Rishton Ki Buniyaad
Educational Institutes in India had to restructure the way they can teach and reach students…
Why should your brand excited about Melas, Yatras or Jatras? One simple reason…you get a…
In today"s world of work , it is critical to be visible. It is important…