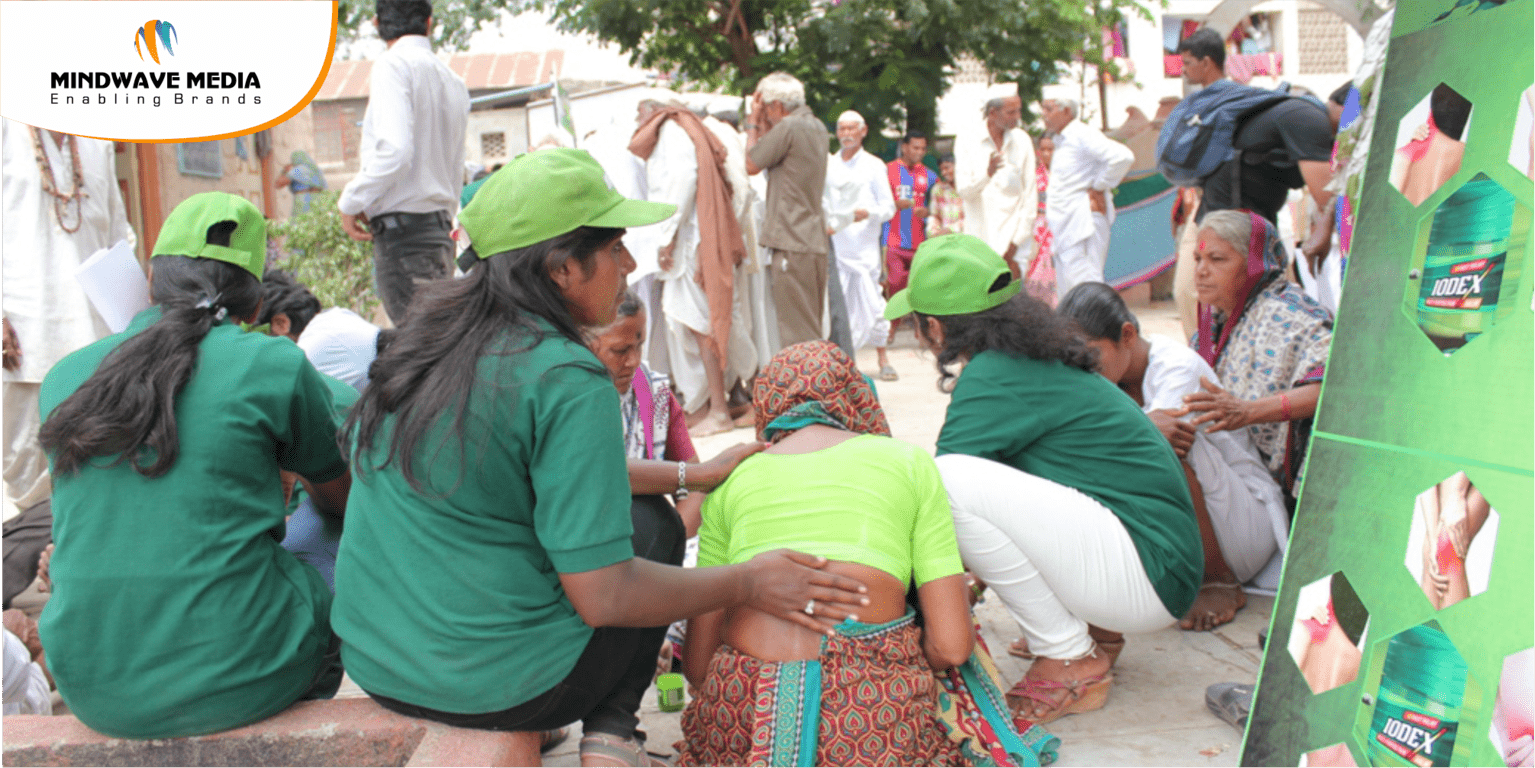 Pandharpur Wari is the world's largest & oldest people movement where over 2 Million devotees walk for 21 days to cover a mammoth distance of 230 kms to reach the Vithoba Temple of Pandharpur on the auspicious day of Ashadi Ekadashi.
The devotees throng in from different parts of Maharashtra and the nearby state to seek the blessings of Lord Vitthal. They are emotionally attached to the Yatra and hence, GSK flagship brand Iodex took an initiative of taking care of their body aches and joint pains. This campaign was a Media, OOH & Experiential Marketing.
For more info visit the YouTube link – https://www.youtube.com/watch?v=h3G0P5MK0Lk&t=10s
On the other hand, Dabur Rheumatil Oil arranged for canters carrying a team of Massagers who shall provide massages to the Varkaris relieving them of pain and first-level healthcare facilities to all the Varkaris with a team of Ayurvedic Doctors.
This happened in the later 10 days of the total 18 days of walking period, where the Varkaris are totally exhausted and therefore, tend to fall sick.
These purpose-driven activations were apt and relevant for the target audience. They ensured safe journey and effective health care for the devotees during their Yatra.
For more info visit the YouTube link – https://www.youtube.com/watch?v=uwWJl78tuCk
Sanjay Soni- Reporting from Delhi